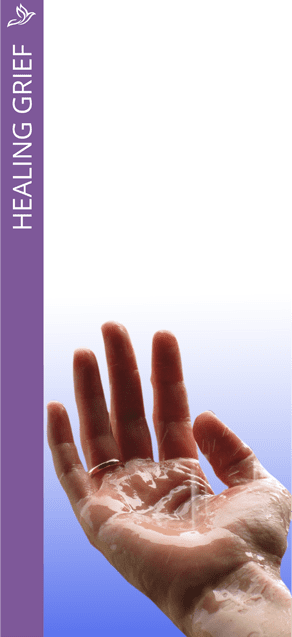 Online Holistic Grief Counseling
Individuals may experience and be affected by grief either immediately following a loss, or unexpectedly after a prolonged length of time.
Feelings and emotions associated with a loss may seem suddenly new and overwhelming after a period of time when the mourning period was thought to be over. Or, if grief has been repressed for a period of time, it may unexpectedly and abruptly surface, often triggered by a life change or simply a memory.
In any case, grieving aims to help the individual process and release the emotions they are experiencing due to a loss in order to begin the healing process. Linda Darin includes an all-encompassing, safe and healthy approach to grief healing with each person's complete wellness being the objective. Linda's main objective is to help the individual heal from their grief entirely — spiritually, emotionally, mentally and physically – through processing and releasing their emotions.
It is common that one experiences all six stages of grief, which are:
shock
denial
bargaining
anger
depression
acceptance
When a person begins holistic grieving, they may be asked about physical symptoms they might be experiencing and how these symptoms are affecting their life.
For instance, some of the common physical and mental symptoms of grief include exhaustion, changes in sleep, changes in appetite, digestive upset, loss of interest, inability to concentrate and forgetfulness. Common emotions experienced along with grief include numbness, sadness, guilt, anxiety, fear and anger.
All of these symptoms are inter-related to experiencing grief and may disrupt a person's life or cause problems and physical illness, such as weight loss, headaches, and shortness of breath and chest pressure. Linda Darin treats the individual as a whole and all symptoms are taken into account in the grief healing process.
Methods of holistic grief healing at Darin Transformations may include intuitive council, chakra balancing, energy healing, guided imagery, color or sound healing and spiritual healing.
The goal of online and in-person holistic grief counseling is to help the individual to heal spiritually, emotionally, mentally and physically from their grief by utilizing and combining various holistic healing modalities in conjunction, addressing the whole person.
Linda Darin honors each individual by listening, guiding and allowing their healing journey to unfold in a nurturing, healthy way for the good of all involved in the grief healing process.
If you have questions or would like to schedule an online or in-person holistic grief counseling appointment simply call 1-914-500-3712 or fill out the short form and I will be in touch with you ASAP. I am here to help. I welcome your questions, want to learn more about you, and help guide you to a better life. Virtual Worldwide Sessions Available Online Now.